Tuesday, October 31, 2006


BELIT - Bioethics Literature Database
http://www.drze.de/BELIT

BELIT is an integrated bibliographic database developed by the German Reference Centre for Ethics in the Life Sciences (DRZE, Bonn) and operated in co-operation with the Information and Documentation Centre for Ethics in Medicine (IDEM, Goettingen), the Interdepartmental Centre for Ethics in the Sciences and Humanities (IZEW, Tuebingen), the Library and Information Services of the Kennedy Institute of Ethics (KIE, Washington, DC) and the Centre de documentation en éthique des sciences de la vie et de la santé, INSERM/CCNE (CDEI, Paris). BELIT provides access to about 320.000 records from the integrated German, American and French databases. It is an extensive bibliographic directory of literature in the area of bioethics unique world wide, containing references to monographs, grey literature, legal documents, journal articles, newspaper articles and book contributions. Thia has been added to Biological Informatics Subject Tracer™ Information Blog. posted by Marcus | 4:57 AM
---


Strategic Asia
http://strategicasia.nbr.org/

Strategic Asia is an ongoing, independent assessment of the strategic environment in the Asia-Pacific. The program provides an authoritative, independent source of information and analysis for the policymaking community, media, the business sector, and academe. The program's core product is an annual volume in which top Asia specialists and international relations experts outline the region's current strategic environment and then ask what "strategic Asia" will look like in five years. The second major product is a new generation database that provides, in one place and free of charge, a range of strategic indicators and resources for 37 countries in the Asia-Pacific. This will be added to International Trade Resources 2006 Internet MiniGuide. posted by Marcus | 4:39 AM
---


InstallPad
http://www.installpad.com/

InstallPad can help you. It takes a list of your favorite programs and will download and install the ones you pick. It doesn't need to ask any questions, so you can go do more important things. InstallPad can resume downloads you've canceled, and can even try and find the latest version of your program online. If you administrate or develop for Windows, InstallPad can help you get a machine set up with service packs, applications or development tools without the need for CDs or running lots of scripts. With it you can quickly install a host of programs silently, pass arguments to the installers, and run post-installation scripts. Download it now as InstallPad is free for personal use. This has been added to World Wide Web Reference Subject Tracer™ Information Blog. posted by Marcus | 4:19 AM
---


My Family Health Portrait
https://familyhistory.hhs.gov/

My Family Health Portrait allows you to create a personalized family health history report from any computer with an Internet connection and an up-to-date Web browser. Information you provide creates a drawing of your family tree and a chart of your family health history. Both the chart and the drawing can be printed and shared with your family members or your healthcare professional. Used in consultation with your healthcare professional, your family health history can help you review your family's health history and develop disease prevention strategies that are right for you. New users can click on Create a Family History to begin creating a personalized family health history. Returning users can click on Load a Saved Family History to edit or update an existing personalized family health history. Since My Family Health Portrait is Web-based, no additional software needs to be downloaded or installed. The health information you provide is stored only on your computer and not on a U.S. government server. You own the file and can choose what to do with it at any time. This has been added to Healthcare Resources 2006 Internet MiniGuide. posted by Marcus | 4:04 AM
---


Monday, October 30, 2006


LanguageGuide - Learning Languages Resources
http://www.languageguide.org/

LanguageGuide offers free sound integrated resources for learning languages. These resources are developed collaboratively with the help of volunteers. It is sponsored by Language Guide, a registered non-profit organization. Language Guide's mission is to develop free resources for learning languages and promote cultural understanding. As computers and Internet connectivity continue to drop in price, the Internet has the potential to became an extraordinary platform for providing free, universally accessible education. This will be added to International Trade Resources 2006 Internet MiniGuide. posted by Marcus | 4:57 AM
---


Journal of Information, Information Technology, and Organizations
http://jiito.org/

The purpose of the Journal of Information, Information Technology, and Organizations (JIITO) is to encourage authors to develop and publish quality papers that address in a balanced manner all three entities signified in its title: information, information technology (IT), and the organizational context. Other information systems journals commonly focus on either IT or on information, all but excluding the other. In contrast, JIITO gives equal treatment both to IT and information, while conceiving information broadly in terms of knowledge, wisdom, meaning, and data. Information and IT need to be studied in the context of tasks or processes, spanning over appropriate levels of analysis‹individual, group, organizational, interorganizational, community, and so on. JIITO welcomes investigations of organizations of any sort, any industry, and any relevant social domain. JIITO encourages articles that use rich, detailed accounts of information and IT. Any topic and any philosophical perspective that help us to make sense of information and IT in organizations is welcome. Of particular interest are empirical studies that explain how organizations cope, prosper, change, fail with respect to using, managing, designing and adopting information systems. In the conceptual realm, JIITO encourages articles that take a critical look at advent, genesis and and uses of models that have influenced IS research for considerable time. posted by Marcus | 4:41 AM
---


OGRE - Object-Oriented Graphics Rendering Engine
http://www.ogre3d.org/

OGRE (Object-Oriented Graphics Rendering Engine) is a scene-oriented, flexible 3D engine written in C++ designed to make it easier and more intuitive for developers to produce applications utilising hardware-accelerated 3D graphics. The class library abstracts all the details of using the underlying system libraries like Direct3D and OpenGL and provides an interface based on world objects and other intuitive classes. OGRE v1.2 [Dagon] represents the culmination of 5 years of continuous development, resulting in what is now regarded by many as the leading open source real time 3D rendering engine. OGRE is packed with features to make your development life easier, whether you're making games, architectural visualisation, simulations, or anything else which requires a top-notch 3D rendering solution. See what others are saying about it, and download your copy for free today! This has been added to World Wide Web Reference Subject Tracer™ Information Blog. posted by Marcus | 4:23 AM
---


ThumbStacks - Making and Sharing Presentations Online
http://www.thumbstacks.com

ThumbStacks is a new site for making and sharing presentations on the web. This site is just getting started, so if something's missing, or you can't find what you need, please let them know! With Thumbstacks.com, you can make presentations - like slideshows, or outlines - right in your web browser. When you're done, you can share your presentations with anyone, anywhere, just by sending them a link. This has been added to the tools section of Research Resources Subject Tracer™ Information Blog. posted by Marcus | 4:08 AM
---


Saturday, October 28, 2006



eHealthcareBot Search Engine



eHealthcareBot Search Engine
http://www.eHealthcareBot.com

I am pleased to announce the creation of eHealthcareBot.com Search Engine that is powered by Google and searches 57 healthcare meta search engines and sources. The search engines were taken from my Healthcare Resources Subject Tracer™ Information Blog and will be continuously updated with new search entities as they are developed over the Internet. My goal is to make this one of the most effective and powerful search entities available to the healthcare professional as well as to healthcare consumer on the Internet. Suggestions and recommendations are always welcomed ..... Please note that this a work in progress and will have many updates and changes to accomplish the goal .... posted by Marcus | 6:46 PM
---


openSUSE Project
http://en.opensuse.org/

The openSUSE project is a worldwide community program sponsored by Novell that promotes the use of Linux everywhere. The program provides anyone with free and easy access to the world's most usable Linux distribution, SUSE Linux. Here at openSUSE.org, you'll find a community of developers, end users, and other open source enthusiasts who all have the same goal in mind. We work together to create and distribute the world's most usable Linux. There are many ways you can participate in the openSUSE project. First you should get a copy of SUSE Linux and install it on your machine. Thi8s has been added to the World Wide Web Reference Subject Tracer™ Information Blog. posted by Marcus | 4:54 AM
---



Beijing Review



Beijing Review
http://www.bjreview.com.cn/

Beijing Review is China's only English weekly news magazine, published in Beijing by the China International Publishing Group (CIPG). For Chinese engaged in foreign affairs, foreign trade and economic relations, as well as some other professions, Beijing Review has become an indispensable English magazine. posted by Marcus | 4:41 AM
---


International Journal of Science and Mathematics Education
http://www.springerlink.com/content/1573-1774/

The objective of this journal is to publish original, fully peer-reviewed articles on a variety of topics and research methods in both science and mathematics education. The journal welcomes articles that address common issues in mathematics and science education and cross-curricular dimensions more widely. Specific attention will be paid to manuscripts written by authors whose native language is not English and the editors have made arrangements for support in re-writing where appropriate. Contemporary educators highlight the importance of viewing knowledge as context-oriented and not limited to one domain. This concurs with current curriculum reforms worldwide for interdisciplinary and integrated curricula. Modern educational practice also focuses on the use of new technology in assisting instruction which may be easily implemented into such an integrated curriculum. The journal welcomes studies that explore science and mathematics education from different cultural perspectives. posted by Marcus | 4:18 AM
---


WiredReach - Powering the User Centric Web
http://www.wiredreach.org/

WiredReach is a universal content sharing platform built on Eclipse RCP, JXTA, RDF, RSS and XMPP. The term "content" is very loosely defined and can include things like presence, blogs, bookmarks, documents, calendars, music, photos - virtually any type of social media that can be shared with others. All content metadata is stored as RDF and synchronized using RSS over a P2P (JXTA) or HTTP connection. Out of the box, WiredReach provides a scalable and secure P2P messaging infrastructure, a persistent RDF datastore, an embedded web server, and a highly customizable UI framework that can support both SWT and HTML/AJAX based pages. WiredReach is licensed under the Eclipse Public License (EPL) and following the Eclipse model, everything in WiredReach is packaged as a plug-in - making it infinitely extensible. This has been added to the P2P section of Deep Web Research Subject Tracer™ Information Blog. This has been added to the tools section of Research Resources Subject Tracer™ Information Blog. posted by Marcus | 4:04 AM
---


Friday, October 27, 2006


Fontifier - Text to Handwriting Fonts
http://www.fontifier.com/

Fontifier lets you use your own handwriting for the text you write on your computer.
It turns a scanned sample of your handwriting into a handwriting font that you can use in your word processor or graphics program, just like regular fonts such as Helvetica. This has been added to the tools section of Research Resources Subject Tracer™ Information Blog. posted by Marcus | 4:52 AM
---


JumpCut - Online Video Editor
http://www.jumpcut.com/

Jumpcut.com is a product of MiraVida Media, Inc., based in San Francisco, California. "Mira Vida" can be roughly translated as "look at life", and we built Jumpcut to help you show off your life, your interests, your friends, and your creativity in a completely new way. If creating a movie or a slideshow and publishing it to the web seems like a challenge, we think you'll find that Jumpcut makes it easy and fun. If you've been wondering what to do with the video you shoot with your snazzy new camera (or your phone), Jumpcut is the perfect place for you to be creative. If video isn't your thing just yet and you just want to make cool slideshows with your pictures, Jumpcut is still the best place. Finally, a free online location where you can use all your media, create great looking movies and publish to anyone you choose. There's nothing else like it. This has been added to World Wide Web Reference Subject Tracer™ Information Blog. posted by Marcus | 4:43 AM
---


StikiPad - Collaboration Tool
http://www.stikipad.com/

There's a lot of ways to describe what StikiPad is. Officially, it's a hosted wiki provider that lets you collaborate online - unofficially, it's a blank piece of paper where you decide its use. StikiPad is written completely in Ruby on Rails and utilizes technologies such as AJAX to increase usability within the StikiPad interface. They host StikiPad in a private datacenter to maximize security of your data, and take many precautions to ensure your data is never compromised. Where StikiPad differs from regular wikis is in the features and its easy administration. Whether or not you've used a wiki before doesn't matter - if you can use a word processor and e-mail files, you'll be able to use StikiPad. This has been added to the tools section of Research Resources Subject Tracer™ Information Blog. posted by Marcus | 4:24 AM
---


Vitamin Online Magazine
http://www.thinkvitamin.com/

The web has undoubtedly entered a new and exciting phase. Designers, developers and entrepreneurs are energized, refueled and producing some mind-blowing projects. The buzz is most definitely back! Vitamin is a brand new online magazine dedicated to that new web industry. Vitamin will inspire you, teach you, advise you and sometimes test you with its in-depth features, audio interviews, training sessions and reviews. It's updated every week, and it's free! So whether you just want to get dirty with the code or plan to topple Google with your next cunning web app idea, Vitamin is your new best friend. This has been added to World Wide Web Reference Subject Tracer™ Information Blog. posted by Marcus | 4:04 AM
---


Thursday, October 26, 2006



Institute for the Connected Society - iFOCOS



iFOCOS - Institute for the Connected Society
http://www.ifocos.org/

iFOCOS, the Institute for the Connected Society, is an independent not-for-profit leadership and educational organization committed to enabling a better-informed society. iFOCOS inspires creative thinking, collaboration, investments and actions to improve all segments of society through the enlightened use of media and enabling technology. iFOCOS seeks to push the envelop on thinking about the intersection of media, technology and society, and to set an agenda and provoke innovation that reflect the needs of a society that is increasingly immersed in and empowered by media. posted by Marcus | 7:59 AM
---


Journal of Hospital Librarianship
http://www.haworthpress.com/store/product.asp?sku=J186

The Journal of Hospital Librarianship focuses on the technical and administrative issues that most concern librarians. Medical librarians will find news and reviews of the latest technologies, as well as practical suggestions and innovative strategies that will improve the hospital/clinical work environment. The cutting-edge ideas and solutions in the Journal of Hospital Librarianship address the challenges you face every day. In the era of managed care, it takes careful scrutiny to justify expenses at every level, including the hospital or medical practice library. This journal offers you the proven, practical information you need so you can provide the best services at a reasonable cost. A rotating schedule of columns will address the urgent issues that concern you, including:

* Consumer Health Connections, which discusses patient education issues;
* Technology;
* Research;
* International Libraries;
* Specialty of the House, which focuses on specific types of libraries, including OPLs and federal libraries;
* plus book and software reviews and a forthcoming column about the Internet.

Other topics for peer-reviewed articles include:

* research strategies;
* administrative help;
* managed care;
* financing;
* mergers. posted by Marcus | 4:33 AM
---



Google News Cloud



NewsCloud
http://fserb.com.br/newscloud/

NewsCloud is a site experiment that fetches news from Google News, tries to find tags related to each news and presents a tag cloud of the daily news. During the news process, there's no human intervention. All tags are discovered automatically from Google News by text analysis. When a user passes the mouse over a tag, related tags gets highlighted. That way, you can have a glance of what the news is about. When a user clicks on a tag, the related news are presented on the right box. Cicking on them goes directly to the news source. The pages are served statically, and are generated every 30 minutes. Currently, NewsCloud works on news for U.S. and Brasil. This has been added to the tools section of Research Resources Subject Tracer™ Information Blog. posted by Marcus | 4:14 AM
---


Animation Library
http://www.animationlibrary.com/

Animation Library is a site featuring over 13,748 free animations for you to use on your website or send as digital postcards using their powerful Postcard Station. This has been added to World Wide Web Reference Subject Tracer™ Information Blog. posted by Marcus | 4:01 AM
---


Wednesday, October 25, 2006

Awareness Watch™ Newsletter V4N10 October 2006

Awareness Watch™ Newsletter V4N11 November 2006
http://virtualprivatelibrary.blogspot.com/Awareness Watch V4N11.pdf
Awareness Watch™ Newsletter Blog and Archives
http://www.AwarenessWatch.com/

The November 2006 V4N11 Awareness Watch™ Newsletter is a freely available 42 page .pdf document (734 KB) from the above URL. The Awareness Watch Featured Report this month features Biological Informatics Resources. Finding the appropriate and timely biological informatics on the Internet is one of the most important tasks a medical/biology and related researcher and or lay person can accomplish and this November 2006 Awareness Watch Featured Report list many of these free and fee based resources for biological informatics resources and sources available on the Internet. The Awareness Watch Spotters cover many excellent and newly released annotated current awareness research sources and tools as well as the latest identified Internet happenings and resources. The article review covers The Acquisition of Open Access Research Articles by Arthur Sale.






©2006 Marcus P. Zillman, M.S., A.M.H.A.

posted by Marcus | 12:34 PM
---



OpenLayers



OpenLayers - Dynamic Maps On Any Page
http://www.OpenLayers.org/

OpenLayers makes it easy to put a dynamic map in any web page. It can display map tiles and markers loaded from any source. MetaCarta developed the initial version of OpenLayers and gave it to the public to further the use of geographic information of all kinds. OpenLayers is completely free, Open Source JavaScript, released under the BSD License. This has been added to the tools section of Research Resources Subject Tracer™ Information Blog. posted by Marcus | 4:56 AM
---


Journal of Corporate Accounting & Finance
http://www3.interscience.wiley.com/cgi-bin/jhome/60500170

The Journal of Corporate Accounting and Finance is directed to corporate accounting and financial executives and outside auditors and accountants working with corporations. Articles should address this readership and be informative, analytical, and practical, but not highly technical. We seek material that will offer our readership new insights into, and new approaches to, corporate finance and accounting issues. This has been added to Financial Sources Subject Tracer™ Information Blog. posted by Marcus | 4:39 AM
---


AirSet - Manage Family, Work and Social Group Schedules
http://www.airset.com/

AirSet puts you in control of your complicated life. Using a web browser or mobile phone, you can manage family, work, and social group schedules and communications.
Free Basic Membership includes access to AirSet web services including the networked calendar and contacts plus other tools. AirSet will deliver mobile text messages (reminders, schedule summaries, and other content) for free. Your mobile phone carrier may charge you for receiving text messages - check your service plan. This has been added to the tools section of Research Resources Subject Tracer™ Information Blog. posted by Marcus | 4:23 AM
---


Online Computer Library Center - OCLC
http://www.oclc.org/

Founded in 1967, OCLC Online Computer Library Center is a nonprofit, membership, computer library service and research organization dedicated to the public purposes of furthering access to the world's information and reducing information costs. More than 55,000 libraries in 110 countries and territories around the world use OCLC services to locate, acquire, catalog, lend and preserve library materials. Researchers, students, faculty, scholars, professional librarians and other information seekers use OCLC services to obtain bibliographic, abstract and full-text information when and where they need it. OCLC and its member libraries cooperatively produce and maintain WorldCat—the OCLC Online Union Catalog. posted by Marcus | 4:07 AM
---


Tuesday, October 24, 2006



International Data Base (IDB) - DFemographic and Socioeconomic Statistics for 228 Countries
http://www.census.gov/ipc/www/idbnew.html

The International Data Base (IDB) is a computerized source of demographic and socioeconomic statistics for 228 countries and areas of the world. The IDB was created in the Census Bureau's International Programs Center (IPC) in response to the information requirements of IPC staff to meet the needs of organizations that sponsor IPC's research efforts. The IDB provides quick access to specialized information, with emphasis on demographic measures, for individual countries or selected groups of countries of the world. The IDB combines data from country sources (especially censuses and surveys) with IPC's estimates and projections to provide information dating back as far as 1950 and as far ahead as 2050. Because the IDB is maintained at IPC as a research tool in response to sponsor requirements, the amount of information available for each country may vary. As funding and research activity permit, IPC will update and expand the coverage. The various government agencies, international organizations, and others who sponsor IPC's research program support and benefit from the IDB. This has been added to Internet Demographics Subject Tracer™ Information Blog. This has been added to Statistics Resources Subject Tracer™ Information Blog. This will be added to International Trade Resources 2006 Internet MiniGuide. posted by Marcus | 4:54 AM
---


AIGA - Professional Association for Design
http://www.aiga.org/

AIGA, the professional association for design, is committed to furthering excellence in design as a broadly-defined discipline, strategic tool for business and cultural force. AIGA is the place design professionals turn to first to exchange ideas and information, participate in critical analysis and research and advance education and ethical practice. AIGA sets the national agenda for the role of design in its economic, social, political, cultural and creative contexts. AIGA is the oldest and largest membership association for professionals engaged in the discipline, practice and culture of designing. Founded as the American Institute of Graphic Arts in 1914 as a small, exclusive club, AIGA now represents more than 16,000 designers through national activities and local programs developed by 55 chapters and more than 150 student groups posted by Marcus | 4:39 AM
---


Snort® - An Open Source Network Intrusion Prevention and Detection System
http://www.snort.org/

Snort® is an open source network intrusion prevention and detection system utilizing a rule-driven language, which combines the benefits of signature, protocol and anomaly based inspection methods. With millions of downloads to date, Snort is the most widely deployed intrusion detection and prevention technology worldwide and has become the de facto standard for the industry. This has been added to World Wide Web Reference Subject Tracer™ Information Blog. This will be added to Security Resources 2006 Internet MiniGuide. posted by Marcus | 4:13 AM
---


Mollio HTML/CSS Templates
http://www.mollio.org/

Mollio is a simple set of html/css templates. The aim was to create a set of page templates that use css for layout as well as some sample basic content which has also had some css applied. It's definitely a work in progress. More sample content and layouts are planned to be added. This has been added to World Wide Web Reference Subject Tracer™ Information Blog. posted by Marcus | 4:06 AM
---


Monday, October 23, 2006


International PGP Home Page
http://www.pgpi.org/

The purpose of the International PGP Home Page is to promote the use of PGP worldwide, and to be a resource pool for information on the PGP program and the OpenPGP standard. This has been added to the World Wide Web Reference Subject Tracer™ Information Blog. posted by Marcus | 4:49 AM
---


International Mathematics Research Notices (IMRN)
http://www.hindawi.com/journals/imrn/

IMRN provides very fast publication of research articles of high current interest in all areas of mathematics. All articles are fully refereed and are judged by their contribution to advancing the state of the science of mathematics. Issues are published as frequently as necessary. This has been added to Research Resources Subject Tracer™ Information Blog. posted by Marcus | 4:29 AM
---


Journal of Pharmacy and Bioresources (JPB)
http://www.ajol.info/journal_index.php?jid=218

The Journal of Pharmacy and Bioresources (JPB) is a publication of the Faculty of Pharmaceutical Sciences, University of Jos, Jos. Nigeria. It will publish scientific work in all areas of Pharmaceutical and life sciences, including (but not restricted to): medicinal plant research; herbal medicines and cosmetics; development of drugs and pharmaceuticals; quality assurance of drugs; safety and efficacy of drugs; pharmacy practice; veterinary pharmacy; bioresources development and conservation. The publishers of JPB will be glad to receive articles for publication in the journal. Such articles must report original research work, which has not been published elsewhere and is not concurrently submitted elsewhere for publication. All manuscripts will be subjected to peer review process and those found to be of high quality would be published. This has been added to Biological Informatics Subject Tracer™ Information Blog. posted by Marcus | 4:13 AM
---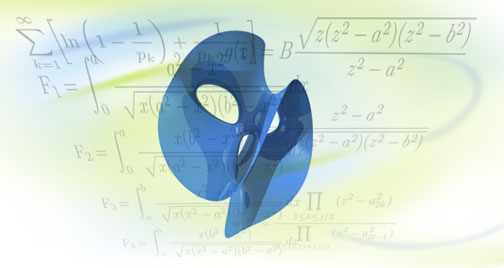 MathWorld™
http://mathworld.wolfram.com/

MathWorld™ is the web's most extensive mathematical resource, provided as a free service to the world's mathematics and internet communities as part of a commitment to education and educational outreach by Wolfram Research, makers of Mathematica. MathWorld has been assembled over more than a decade by Eric W. Weisstein with assistance from thousands of contributors. Since its contents first appeared online in 1995, MathWorld has emerged as a nexus of mathematical information in both the mathematics and educational communities. It not only reaches millions of readers from all continents of the globe, but also serves as a clearinghouse for new mathematical discoveries that are routinely contributed by researchers. Its entries are extensively referenced in journals and books spanning all educational levels, including those read by researchers, elementary school students and teachers, engineers, and hobbyists. MathWorld continues to grow and evolve with the assistance of thousands of contributors. Careful oversight of all aspects of its content and interface by creator Eric Weisstein, and more recently with able assistance from MathWorld associate Ed Pegg, Jr., provides an exacting level of quality, accuracy, and consistency. As a result, MathWorld is considered not only the clearest and most readable online resource for mathematics, but also one of the most reliable. MathWorld is actively developed and maintained. The site is updated daily, thus achieving extremely rapid communication of new and extended results--many of which are provided by outside contributors--while at the same time maintaining a degree of editorial oversight and consistency across (and among) the site's nearly 13,000 entries that is simply not possible for other sites. This has ben added to Research Resources Subject Tracer™ Information Blog. posted by Marcus | 4:06 AM
---


Saturday, October 21, 2006



November 2006 Zillman Column - Genealogy Resources On the Internet



November 2006 Zillman Column - Genealogy Resources On the Internet
http://VirtualPrivateLibrary.BlogSpot.com/Genealogy Resources Nov06 Column.pdf
http://www.zillmancolumns.com/

The November 2006 Zillman Column is now available and is titled Genealogy Resources On the Internet. This November 2006 column Genealogy Resources On the Internet is a comprehensive list of genealogy resources and sites on the Internet including associated and related sources. Resources to track our family history are plentiful on the Internet and this column brings to light some of the latest and greatest resources for you! Creating your family tree is just a click away! Download this excellent 16 page free .pdf (499KB) column today and start your journey into online resources for genealogy on the Internet!




© 2006 Marcus P. Zillman, M.S., A.M.H.A. posted by Marcus | 11:35 AM
---


SnapFiles - Download Freeware and Shareware Software Programs, Fully Reviewed and Rated
http://www.snapfiles.com/

Downloading quality software files from the Internet is a snap, with SnapFiles! They are a download site that provides access to thousands of Windows software titles, that are either free to keep (freeware) or can be downloaded as a free trial (shareware). They do not make any of the software! Each product is submitted by a software company or developer - a link to the developer's web site is included with every description. What they do is review and rate the software, categorize it and make it available to you. They are one of the oldest and most popular download sites on the internet and have served many millions of visitors over the years. SnapFiles (then WebAttack.com) was established in 1997. What makes thems different from other download sites? 1) They download and test EVERY program before listing it, 2) They create the screenshots, 3) If it's not working for them, it will not be listed, 4) If it appears to be a waste of your time, they won't list it, and 5) If they have any doubts as to the integrity of the software and/or author, they will not list it. This has been added to World Wide Web Reference Subject Tracer™ Information Blog. posted by Marcus | 4:41 AM
---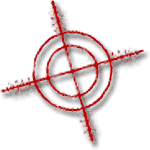 Project Honey Pot
http://www.projecthoneypot.org/

Project Honey Pot is the first and only distributed system for identifying spammers and the spambots they use to scrape addresses from your website. Using the Project Honey Pot system you can install addresses that are custom-tagged to the time and IP address of a visitor to your site. If one of these addresses begins receiving email we not only can tell that the messages are spam, but also the exact moment when the address was harvested and the IP address that gathered it. This has been added to spam resources section of Internet Hoaxes Subject Tracer™ Information Blog. posted by Marcus | 4:35 AM
---



shortText - Post and Share Information



shortText - Post and Share Information
http://www.shorttext.com/

shortText.com is a site where you can post any information and share it with others. Post your text below and they will save it and generate a URL for you. This URL is for you to distribute, print, post! Don't have a website? Don't want a blog? Want to share a piece of code...perhaps a recipe? Just shortText it! In case you don't want to share the information you post with everyone, you can lock it with a 'key' of your choice and give the URL and key to the people who are privy to this information. Locked text will not appear in search results. This has been added to the tools section of Research Resources Subject Tracer™ Information Blog. posted by Marcus | 4:30 AM
---



Sysinternals Freeware



Sysinternals Freeware
http://www.sysinternals.com/

The Sysinternals web site provides you with advanced utilities, technical information, and source code related to Windows internals that you won't find anywhere else. Mark Russinovich and Bryce Cogswell alone write and update everything here. This has been added to World Wide Web Reference Subject Tracer™ Information Blog. posted by Marcus | 4:04 AM
---


Friday, October 20, 2006


Center for Applied Linguistics (CAL)
http://www.cal.org/

The smaller the world gets, the more our communication needs grow. That's why CAL is dedicated to providing a comprehensive range of research-based language tools and resources related to language and culture. The Center for Applied Linguistics (CAL) is a private, nonprofit organization working to improve communication through better understanding of language and culture. Established in 1959, CAL is headquartered in Washington, DC. CAL has earned a national and international reputation for its contributions to the fields of bilingual education, English as a second language, literacy, foreign language education, dialect studies, language policy, refugee orientation, and the education of linguistically and culturally diverse adults and children. CAL's experienced staff of researchers and educators conduct research, design and develop instructional materials and language tests, provide technical assistance and professional development, conduct needs assessments and program evaluations, and disseminate information and resources related to language and culture. posted by Marcus | 4:52 AM
---



Journal of Cybernetics and Informatics



Journal of Cybernetics and Informatics
http://www.sski.sk/casopis/

This e-journal for control community is mainly oriented to the development of advanced control methods and algorithms, information and communication technologies in control as well as to their application in industry and services. The JCI comprises original papers as well as papers presented at relevant scientific and technical events.The journal is published twice a year. Cybernetics and Informatics is available free of charge as an Open Access journal on the Internet. Abstracts available online. Articles available in PDF format. posted by Marcus | 4:39 AM
---


Services Marketing Quarterly
http://www.haworthpress.com/store/product.asp?sku=J396

Services Marketing Quarterly is an applied journal for issues related to marketing. It is devoted to supplying ³how-to² marketing tools for the expanding service sector of the economy. Each issue of this periodical is a basic resource for all service managers. Specific tools, cases, and methodologies used in various service industries are offered for examination. The contributors share with you their experiences in developing, implementing, and evaluating their marketing campaigns and programs and explore the latest marketing issues and methodologies. Services Marketing Quarterly bridges a gap between theory and application by simply and clearly presenting marketing methodologies that can assist you in marketing your service. This will be added to Advertisng, Marketing and Public Relations Resources 2006 Internet MiniGuide. posted by Marcus | 4:14 AM
---



RDOC - Ruby Documentation System



RDOC - Ruby Documentation System
http://rdoc.sourceforge.net/doc/index.html

This package contains Rdoc and SimpleMarkup. Rdoc is an application that produces documentation for one or more Ruby source files. We work similarly to JavaDoc, parsing the source, and extracting the definition for classes, modules, and methods (along with includes and requires). We associate with these optional documentation contained in the immediately preceding comment block, and then render the result using a pluggable output formatter. (Currently, HTML is the only supported format. Markup is a library that converts plain text into various output formats. The Markup library is used to interpret the comment blocks that Rdoc uses to document methods, classes, and so on. This has been added to World Wide Web Reference Subject Tracer™ Information Blog. posted by Marcus | 4:02 AM
---


Thursday, October 19, 2006


RefWorks - Online Research Management, Writing and Collaboration Tool
http://www.refworks.com/

RefWorks -- an online research management, writing and collaboration tool -- is designed to help researchers easily gather, manage, store and share all types of information, as well as generate citations and bibliographies. If you need to manage information for any reason -- whether it be for writing, research or collaboration -- RefWorks is one of a number of tools that can do the job for you. Use the tutorials and information resources on their site to work with RefWorks! This has been added to the tools section of Research Resources Subject Tracer™ Information Blog. posted by Marcus | 4:59 AM
---



MacTracker



Mactracker
http://www.mactracker.ca/

Mactracker provides detailed information on every Apple Macintosh computer ever made, including items such as processor speed, memory, optical drives, graphic cards, supported Mac OS versions, and expansion options. Also included is information on Apple mice, keyboards, displays, printers, scanners, digital cameras, iPod, AirPort Base Stations, Newton, and Mac OS versions. This has been added to World Wide Web Reference Subject Tracer™ Information Blog. posted by Marcus | 4:43 AM
---


JXplorer - Open Source Ldap Browser
http://pegacat.com/jxplorer/

JXplorer is an open source ldap browser originally developed by Computer Associates' eTrust Directory development lab. It is a standards compliant general purpose ldap browser that can be used to read and search any ldap directory, or any X500 directory with an ldap interface. It is available for immediate free download under a standard OSI-style open source licence. This has been added to World Wide Web Reference Subject Tracer™ Information Blog. posted by Marcus | 4:28 AM
---


DbVisualizer - The Universal Database Tool
http://www.dbvis.com/products/dbvis/

DbVisualizer is a feature rich, intuitive and cross platform database tool for developers and DBA's providing a single powerful interface for a variety of databases. DbVisualizer supports simultaneous database connections, it lets you explore and manage database objects, execute SQL queries, visualize information and a lot more. This has been added to the tools section of Research Resources Subject Tracer™ Information Blog. This has been added to the Deep Web Research Subject Tracer™ Information Blog. This has been added to Data Mining Resources Subject Tracer™ Information Blog. posted by Marcus | 4:03 AM
---


Wednesday, October 18, 2006


The Semantic Indexing Project - Creating Tools To Identify the Latent Knowledge Found in Text
http://www.knowledgesearch.org/

Semantic indexing is their name for a family of techniques for searching and organizing large data collections. The goal of semantic indexing is to find patterns in unstructured data (documents without descriptors such as keywords or special tags) and use those patterns to offer more effective search and categorization services. During the past four years, a team of linguists and computer scientists at NITLE and Middlebury College has developed a prototype Semantic Engine. This prototype was designed to address the universal problem of accessing and organizing large amounts of unstructured digital text. Using mathematical algorithms to index the latent semantic content of documents, the prototype engine has been demonstrated to drastically reduce, if not eliminate, the need for expensive and time-consuming metadata tagging, and to produce results superior to keyword searches in limited test domains. The Semantic Engine is at the center of our research and development mission. This has been added to the semantic web research section of Deep Web Research Subject Tracer™ Information Blog. This has been added to Knowledge Discovery Subject Tracer™ Information Blog. posted by Marcus | 4:58 AM
---


Journal of Internet Commerce
http://www.haworthpress.com/store/product.asp?sku=J179

Because of the significance of the impact of the Internet on business and organizations, the Journal of Internet Commerce® is devoted to publishing articles that discuss issues vital to conducting electronic commerce on the Internet. Additionally, the journal will also solicit and publish manuscripts dealing with educational issues related to Internet commerce. Thus, the purpose of the Journal of Internet Commerce® is to provide a forum for researchers and practitioners for publishing high-quality materials and discussing issues related to conducting business on the Internet. Because of the global nature of the Internet, the journal is international in nature and will publish articles on international issues as well as country-specific research. Important issues include, but are not limited to, the impact of the Internet on all aspects of commerce, organizations, and the decision-making framework within an organization. Additional issues include adoption and implementation of Internet technology, assessment, security, and strategic considerations related to Internet commerce. This has been added to eCommerce Resources Subject Tracer™ Information Blog. posted by Marcus | 4:43 AM
---



Official Seal Generator



Official Seal Generator
http://www.says-it.com/seal/index.php

The Official Seal Generator ... Enter some text, choose a border and an emblem, pick your colors, and click the 'Go' button. An Official Seal will be generated for you. Collect 'em, trade 'em, put 'em on your website, or e-mail 'em to your friends. This has been added to World Wide Web Reference Subject Tracer™ Information Blog. posted by Marcus | 4:24 AM
---


The Wiki and the Blog: Toward a Complex Adaptive Intelligence Community by D. Calvin Andrus
http://papers.ssrn.com/sol3/papers.cfm?abstract_id=755904

Abstract:
US policy-makers, war-fighters, and law-enforcers now operate in a real-time worldwide decision and implementation environment. The rapidly changing circumstances in which they operate take on lives of their own, which are difficult or impossible to anticipate or predict. The only way to meet the continuously unpredictable challenges ahead of us is to match them with continuously unpredictable changes of our own. We must transform the Intelligence Community into a community that dynamically reinvents itself by continuously learning and adapting as the national security environment changes. Recent theoretical developments in the philosophy of science that matured in the 1990's, collectively known as Complexity Theory, suggest changes the community should make to meet this challenge. These changes include allowing our officers more autonomy in the context of improved tradecraft and information sharing. In addition, several new technologies will facilitate this transformation. Two examples are self-organizing knowledge websites, known as Wikis, and information sharing websites known as Blogs. Allowing Intelligence Officers and our non-intelligence National Security colleagues access to these technologies on SIPRNet, will provide a critical mass to begin the transformation. posted by Marcus | 4:03 AM
---


Tuesday, October 17, 2006


Social Work With Groups
http://www.haworthpress.com/store/product.asp?sku=J009

Social Work With Groups is a unique quarterly journal of community and clinical practice, and an important reference publication for those in the social work profession who value and seek to understand the small group. The journal addresses the issues of groupwork in psychiatric, rehabilitative, and multipurpose social work and social service agencies; crisis theory and groupwork; the use of group programs in clinical and community practice; and basic group competencies for all social work professionals. The contributions reflect a sophisticated knowledge of the use of the group as a learning medium and a highly developed understanding of instructional technology in the teaching of social groupwork knowledge and skills. Social Work With Groups publishes practice, theory, and research articles that contribute to work with groups and that reflect a wide range of backgrounds and interests, including:

* the early group work tradition from community and neighborhood centers, focusing on socialization in groups and the contribution of the healthy group to social betterment;
* the clinical tradition, emphasizing the therapeutic value of the small group;
* the community and planning tradition, highlighting the mobilization and development of social resources and the neighborhood through the energies of task groups;
* administration and social policy, focusing on the collective efforts of staff and community groups to humanize service systems.

This will be added to Social Informatics Subject Tracer™ Information Blog. posted by Marcus | 4:57 AM
---


DIYwebserver
http://www.diywebserver.com/

This site is a guide to setting up and running a full featured webserver from just about any Internet connection. They cover issues on running a web server, email server, dns server, news server, ftp server, game server and more. This has been added to World Wide Web Reference Subject Tracer™ Information Blog. posted by Marcus | 4:32 AM
---


SiteKreator - Online Website Builder
http://www.sitekreator.com/

SiteKreator is the Web's most complete and easy-to-use solution for building and maintaining impressive, Web 2.0-ready business or personal Web sites. An all-inclusive Web publishing service, SiteKreator can help you launch and manage an engaging and robust Web site for your business or organization, artist portfolio or professional CV, personal blog or family photo gallery. This has been added to World Wide Web Reference Subject Tracer™ Information Blog. posted by Marcus | 4:21 AM
---


Web2.0Slides
http://web2.0slides.com/

Web2.0Slides is a self-running slide show of over 1,400 of the best Web2.0 sites. It's categorized by tags and sorted alphabetically. You can click on any site in the left-hand column to pause the slide show and surf around. When you're done, simply click PLAY, and it will begin right where you left off. This has been added to World Wide Web Reference Subject Tracer™ Information Blog. posted by Marcus | 4:04 AM
---


Monday, October 16, 2006


3TERA - Grid Operating System for Web Applications
http://www.3tera.com/

The first grid operating system that runs and scales existing web applications with the following capabilities: a) Turn commodity servers into a scaleable shared grid, b) Deploy existing web applications without changing code, c) Scale each application from a fraction of a server up to the whole grid, d) Manage hundreds of servers easier than a single server today, e) Handle hardware failures automatically without losing data, f) Add or remove servers and storage without disrupting applications, and g) Manage all applications, servers and storage with just a browser. This has been added to Grid Resources Subject Tracer™ Information Blog. posted by Marcus | 4:56 AM
---


ScienceDaily
http://www.sciencedaily.com/

ScienceDaily is one of the Internet's leading online magazines and Web portals devoted to science, technology, and medicine. The free, advertising-supported service brings you breaking news about the latest discoveries and hottest research projects in everything from astrophysics to zoology. For three years in a row, ScienceDaily has been chosen by the editors of Popular Science magazine as one of the "Top 50 Web Sites." (For more about our awards, please click here.) ScienceDaily is unique in that the magazine's articles are selected from news releases submitted by leading universities and other research organizations around the world. Each news release is posted in its original form, with a link to the organization's home page, to aid journalists and others interested in finding up-to-date and relevant background information for a particular story. In this way, ScienceDaily takes what has been compared to the "C-SPAN" approach -- delivering science news in its original, unedited format directly from the source (in this case, the news bureaus and public affairs offices of major universities and research institutions). In addition, ScienceDaily offers links to major science media and other sources of science news on the Internet, as well as a collection of thousands of interesting science-related sites (courtesy of the open-source Open Directory Project) aimed at helping web surfers in their online explorations. Readers can also browse through our online encyclopedia (courtesy of the open-source Wikipedia project) to find in-depth science, health, environment, and technology articles on various topics. And readers can subscribe to free weekly e-mail bulletins that summarize the top science news stories of the past week. For universities and other research institutions, ScienceDaily provides free posting of news releases. This has been added to Research Resources Subject Tracer™ Information Blog. posted by Marcus | 4:35 AM
---


infocus Magazine
http://www.rms.org.uk/infocus.shtml

infocus is the Royal Microscopical Society's new magazine for members. It provides a common forum for scientists and technologists from all disciplines which use any form of microscope, including all branches of microscopy and microbeam analysis. infocus features articles on microscopy related topics, techniques and developments, reports on RMS events, book reviews, news and more. Reviews and articles that provide a guide to new techniques or developments in microscopy are particularly welcome, as are contributions from students who have embarked on microscopy-related projects. infocus also encourages the submission of commercial articles outlining new concepts or developments in the design and use of microscopes and ancillary equipment. These should provide more detailed scientific information than is normally offered in a commercial advertisement or press release. posted by Marcus | 4:21 AM
---


Chicago Manual of Style Online
http://www.chicagomanualofstyle.org/home.html

The bible of the publishing and research community is now available on your desktop. The Chicago Manual of Style Online is completely searchable and easy to use, providing quick answers to your style and editing questions. The Chicago Manual of Style Online incorporates the popular Chicago Style Q&A, a resource that thousands have found as entertaining as it is informative. The Q&A content is fully searchable along with the content of The Chicago Manual of Style. Your queries will return results—clearly distinguishable—from both the Manual and the Chicago Style Q&A. The Chicago Manual of Style Online also provides convenient Tools, such as sample forms, letters, and style sheets. Thia has been added to the tools section of Research Resources Subject Tracer™ Information Blog. posted by Marcus | 4:07 AM
---


Saturday, October 14, 2006



Chemical Structure Lookup Service (CSLS)



Chemical Structure Lookup Service : CSLS
http://cactus.nci.nih.gov/lookup

Chemical Structure Lookup Service is meant to work as an addressbook for chemical structures .... Look up whether a structure occurs in any of tens of different databases, both public and commercial. Currently loaded pointers to: 30,983,310 entries from 80 databases, representing 26,416,001 unique chemical structures. This has been added to the tools section of Research Resources Subject Tracer™ Information Blog. posted by Marcus | 4:58 AM
---


Integrated Approaches to Participatory Development (IAPAD) - Participatory Avenues
http://www.iapad.org

IAPAD promotes the diffusion of Participatory 3D Modelling (P3DM) as good practice for merging peoples' knowledge and traditional spatial information. The website supports the culture of knowledge dissemination and acts as focal point for sharing information and technical progress on community-based mapping and Public Participation GIS (PPGIS). P3DM has a wide range of applications ranging from collaborative research and planning for natural resource management, to dealing with conflict resolution and resource tenure. This has been added to Agriculture Resources Subject Tracer™ Information Blog. posted by Marcus | 4:38 AM
---


International Journal of Qualitative Studies on Health and Well-being
http://www.tandf.co.uk/journals/titles/17482623.asp

International Journal of Qualitative Studies on Health and Well-being acknowledges the international and interdisciplinary nature of health-related issues. It intends to provide a meeting-point for studies using rigorous qualitative methodology of significance for issues related to human health and well-being. The aim of the International Journal of Qualitative Studies on Health and Well-being is to support and to shape the emerging field of qualitative studies and to encourage a better understanding of all aspects of human health and well-being. The journal emphasizes empirical research and theory in basic and applied health care, especially with an international focus, but will also welcome local and national contributions. At least one article out of the six to eight in each issue will be reserved for philosophical issues related to qualitative research in the health area. QHW welcomes works of research which meet high academic and ethical standards and encourages qualitative research on health and well-being from a wide range of professional groups. The proposed basic criteria for acceptability of a research paper in QHW include that the paper is written in a clear and concise manner, that findings are discussed in relation to existing literature and that the authors have used criteria appropriate for qualitative research. Phenomenological studies should be meaning oriented. It is essential that the researcher declares which form of phenomenological approach is being practised. Data collection and data analysis should be appropriate for the chosen approach. Attention should be paid to identification of a ³general structure² of the phenomenon, which connects the identified meanings, or a main interpretation that connects all interpretations, rather than presentation of themes or categories. Ethnographic studies, intended to describe and interpret a culture or a social group, should be carried out over an extended period of time and include observations and/or interviews. In case studies multiple sources of data are essential in order to conduct in-depth analysis of single or multiple cases. Considering rigour and using criteria appropriate for qualitative research, description of case, context and themes and development of issues will be the result. For grounded theory studies, concurrent data collection and analysis is essential rather than all data being collected and analysed afterwards. It is also important that the researcher have used the fundamental techniques such as theoretical sampling, theoretical saturation, hierarchical coding processes and identification of a core category. posted by Marcus | 4:26 AM
---

PPgis

PPgis.net - Open Forum on Participatory Geographic Information Systems and Technologies
http://www.ppgis.net

PPgis.net serves as a global avenue for discussing issues, sharing experiences and good practices related to community mapping, participatory mapping, counter mapping, Public Participation GIS (PPGIS), Mobile Interactive GIS (MiGIS) and other geo-spatial information technologies and systems used to support integrated conservation and development, sustainable natural resource management and customary property rights in developing countries and First Nations. Members of the network are able to share information and lessons learned and post questions and announcements, and upload and download resource documents which are relevant to the practice. This has been added to Agriculture Resources Subject Tracer™ Information Blog. posted by Marcus | 4:06 AM
---


Friday, October 13, 2006



CodeBreakers Journal and Magazine - Open Journal Systems



CodeBrreakers Journal and Magazine
http://www.codebreakers-journal.com/

CodeBreakers deals with IT-Security & IT-Anti-Security and Attack & Defense. CodeBreakers is publishing articles after full peer review. All articles are published, without barriers to access, immediately upon acceptance. CodeBreakers offers two main options for Open Access Publication. CodeBreakers Journal focuses on academical and corporate research publications. CodeBreakers Magazine focuses on magazine style articles. Both are published frequently and are free at no charge. This will be added to Security Resources 2006 Internet MiniGuide. posted by Marcus | 4:51 AM
---


InsiderPages
http://www.InsiderPages.com/

At InsiderPages.com people share reviews of local businesses and find great services they can trust. They now have over 600,000 customer reviews from across the U.S. and over one million people visit our site each month to get the Insider scoop on local businesses. They are also helping thousands of small businesses find new customers over the Internet. They are a small company but they count some of the biggest names on the Web as partners including Yahoo and Google. The site is constantly improving as they strive to provide you with a better way to find a great dentist, hairstylist, pediatrician or even a hypnotherapist. This has been added to ShoppingBots Subject Tracer™ Information Blog. posted by Marcus | 4:34 AM
---



MusicBrainZ



MusicBrainz
http://www.musicbrainz.org/

MusicBrainz is a project of the US non-profit MetaBrainz Foundation. See MusicBrainzHistory for a brief description how the MusicBrainz service has grown into its current size. MusicBrainz is a user-maintained community music metadatabase. Music metadata is information such as the artist name, the release title, and the list of tracks that appear on a release. MusicBrainz collects this information about recordings and makes it available to the public. The web site is the interface which allows the creation and maintenance of the data. All of the data in MusicBrainz is user contributed and user maintained. This means that if you spot a mistake in the database, you should take the initiative to create yourself a MusicBrainz account (for free, of course!) and edit the data. MusicBrainz will never share your personal information with anyone and we will not spam you with anything. We believe strongly in the privacy of our users and since they are our lifeblood we would be stupid to disrespect our contributors. Please contribute your knowledge about music and MusicBrainz will share your knowledge with others, and in time MusicBrainz can become the most powerful and comprehensive music service in existence. In return for your hard work, MusicBrainz makes the data that users have contributed to available for download to the public. Some portions of the data are placed into the Public Domain and some portions are covered by a CreativeCommons license. Please take a look at our Server / Database product pages. This has been added to Reference Resources Subject Tracer™ Information Blog. posted by Marcus | 4:19 AM
---



ScienceBlogs



ScienceBlogs
http://www.scienceblogs.com/

Science is driving our global conversation unlike ever before. From climate change to intelligent design, HIV/AIDS to stem cells, science education to space exploration, science is figuring prominently in our discussions of politics, religion, philosophy, business and the arts. New insights and discoveries in neuroscience, theoretical physics and genetics are revolutionizing our understanding of who are are, where we come from and where we're heading. ScienceBlogs is a portal to this global dialogue, a digital science salon featuring the leading bloggers from a wide array of scientific disciplines. Their mission is to build a community of like-minded individuals who are passionate about science and its place in our culture, and give them a place to meet. They believe in providing their bloggers with the freedom to exercise their own editorial and creative instincts. They do not edit their work and they do not tell them what to write about. They have selected our 40+ bloggers based on their originality, insight, talent, and dedication and how they think they would contribute to the discussion at ScienceBlogs. The role, as they see it, is to create and continue to improve this forum for discussion, and to ensure that the rich dialogue that takes place at ScienceBlogs resonates outside the blogosphere. This has been added to Research Resources Subject Tracer™ Informatation Blog. posted by Marcus | 4:08 AM
---


Thursday, October 12, 2006


Clinical Trials: Journal of the Society for Clinical Trials
http://ctj.sagepub.com

Clinical Trials: Journal of the Society for Clinical Trials is an international journal that aims to be a primary focus for the dissemination and development of knowledge about the design, conduct, analysis, synthesis, history, ethics, regulation and clinical or policy impact of all types of clinical trials and related medical research methodologies. posted by Marcus | 4:55 AM
---



Brian's BitTorrent FAQ and Guide



BitTorrent FAQ and Guide
http://www.dessent.net/btfaq/

Brian's BitTorrent FAQ and Guide is an excellent starting point to learn more about BitTorrent or even as a starting place to begin your journey into BitTorrent a peer-to-peer protocol designed for transferring files. This has been added to the Peer- to-Peer section of Deep Web Research Subject Tracer™ Information Blog. posted by Marcus | 4:42 AM
---


Chemistry Central Journal
http://www.chemistrycentral.com/

Chemistry Central Journal is an open access, peer-reviewed, online journal encompassing all aspects of chemistry. The journal covers research in all areas of chemistry, including analytical, biological, environmental, industrial, inorganic, organic, physical and theoretical chemistry as well as materials science, and is divided into over fifty subject areas. Chemistry Central Journal offers scientists the opportunity to publish their research rapidly in an open access medium that is freely available online to researchers worldwide. All manuscripts submitted to the journal are subject to rigorous peer review. Published material may include electronic supplementary material, such as animations (e.g., MOL files) or data (e.g. raw spectra) that can be downloaded for a reader's use. Chemistry Central Journal aims to work closely with operators of open data repositories such as PubChem. Chemistry Central Journal considers the following types of articles:

* Research: primary research from any area of chemistry, or chemistry related/interdisciplinary area.
* Case reports: reports of clinical cases that can be educational, describe a diagnostic or therapeutic dilemma, suggest an association, or present an important adverse reaction.
* Database articles: describe a new database or a substantial improvement of an existing database (for example by an expansion of data to broaden the range of users, or by a major increase in functionality).
* Methodology articles: present a new experimental method, test or procedure. The method described may either be completely new, or may offer a better version of an existing method. The article must describe a demonstrable advance on what is currently available. The method needs to have been well tested and ideally, but not necessarily, used in a way that proves its value.
* Software articles: describe the source code for software applications, tools or algorithm implementations. Typically, an archive of the source code of the current version of the software should be included with the submitted manuscript as a supplementary file. posted by Marcus | 4:20 AM
---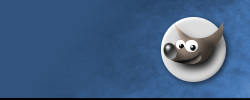 GIMP - GNU Image Manipulation Program
http://www.gimp.org/

GIMP is the GNU Image Manipulation Program. It is a freely distributed piece of software for such tasks as photo retouching, image composition and image authoring. It works on many operating systems, in many languages. This is the official GIMP web site. It contains information about downloading, installing, using, and enhancing it. This site also serves as a distribution point for the latest releases. This has been added to World Wide Web Reference Subject Tracer™ Information Blog. posted by Marcus | 4:15 AM
---


Wednesday, October 11, 2006



Technical Centre for Agriculture and Rural Cooperation



The Technical Centre for Agricultural and Rural Cooperation (CTA)
http://www.cta.int

The Technical Centre for Agricultural and Rural Cooperation (CTA) was established in 1983 under the Lomé Convention between the ACP (African, Caribbean and Pacific) Group of States and the European Union Member States. CTA's tasks are to develop and provide services that improve access to information for agricultural and rural development, and to strengthen the capacity of ACP countries to produce, acquire, exchange and utilise information in this area. CTA's programmes are organised around the following principal themes: developing information management and partnership strategies needed for policy formulation and implementation; promoting contact and exchange of experience; providing ACP partners with information on demand; and strengthening their information and communication capacities. TYhis has been added to Agriculture Resources Subject Tracer™ Information Blog. posted by Marcus | 4:54 AM
---



Rootsecure.net



RootSecure.net - The Security News Site For Systems Administrators & Hackers
http://www.RootSecure.net

Rootsecure.net features comprehensive hand picked links to the new security related news articles every day, along with a daily mailing list bringing the latest security news direct to your inbox every morning. This will be added to Security Resources 2006 Internet MiniGuide. posted by Marcus | 4:31 AM
---



Quick Online Tips



Quick Online Tips
http://www.quickonlinetips.com/

Quick Online Tips has grown to be a popular blog over the past years and is regularly posting Technology News, Smart Blogging Tips, Essential Computer Software and Web Services. This has been added to Tutorial Resources Subject Tracer™ Information Blog. posted by Marcus | 4:15 AM
---



The Web Developers Handbook



The Web Developer's Handbook
http://www.alvit.de/handbook/

A nice reference and handbook for Web Developers and associated professionals giving numerous resources and sites for developing web based projects. This has been added to World Wide Web Reference Subject Tracer™ Information Blog. posted by Marcus | 4:03 AM
---


Tuesday, October 10, 2006


Juice - Cross-Platform Podcast Receiver
http://juicereceiver.sourceforge.net/

Want to listen to internet audio programs (podcasts), music and shows but can't when they are scheduled? Juice is for you. Juice lets users select and download shows and music and play whenever they want on their iPods, portable digital media players, or computers automatically. They have implemented Juice in Python. It supports most RSS protocols and scans for enclosures. If the enclosure is in the form of a BitTorrent file, it will download the torrent file in the background. If the mediaplayer on the system supports it, the downloaded content is automatically added to playlists. The content is kept on the local harddrive in nested folders, titled with the show's name. The system works on Windows & Mac, for specifications check the download page. This has been added to World Wide Web Reference Subject Tracer™ Information Blog. posted by Marcus | 7:56 AM
---



International Journal of Biomedical Sciences



International Journal of Biomedical Sciences (IJBS)
http://www.enformatika.org/ijbs/

International Journal of Biomedical Sciences (IJBS) is a scholarly open access, peer-reviewed, interdisciplinary, quarterly and fully refereed journal focusing on theories, methods and applications in biomedical sciences, computational and systems biology. All submitted articles should report original, previously unpublished research results, experimental or theoretical, and will be peer-reviewed. Articles submitted to the journal should meet these criteria and must not be under consideration for publication elsewhere. Manuscripts should follow the style of the journal and are subject to both review and editing. IJBS covers all areas of biomedical sciences, computational and systems biology, publishing refereed research articles, survey articles, and technical notes. IJBS reviews papers within approximately one month of submission and publishes accepted articles on the internet immediately upon receiving the final versions. This has been added to Biological Informatics Subject Tracer™ Information Blog. posted by Marcus | 4:41 AM
---



RichAsDirt - Grow Smarter - Farm Better



RichAsDirt
http://www.richasdirt.com/

RichAsDirt is a website created to help improve farming efficiency by taking advantage of the collective knowledge and experience of farmers across the country. RichAsDirt offers a set of web-based tools to help farmers save time and increase yields. RichAsDirt takes advantage of the diversity in farming strategies and experiences of farmers accross the country. In short, it's an application of the concept known as the "wisdom of crowds," which says that the combined choices of many independent people are often better than those of individuals. By collecting data directly from farmers, combining it, and displaying it in a clear and concise way, RichAsDirt can help farmers harness this wisdom and insight, and visualize how their farming methods compare against those of other farmers in their area, and nationwide. Since RichAsDirt relies on data submitted by its users, the more people who use it, the better it becomes! This has been added to Agriculture Resources Subject Tracer™ Information Blog. posted by Marcus | 4:23 AM
---


SimpleOCR
http://www.simpleocr.com/

Use SimpleOCR to add accurate character recognition capabilities to your custom software without the complexity and expense of runtime licensing. The SimpleOCR freeware demonstrates the power of our engine and is the only OCR application that is completely free. This will be added to World Wide Web Reference Subject Tracer™ Information Blog. posted by Marcus | 4:05 AM
---


Monday, October 09, 2006


Zotero - The Next-Generation Research Tool
http://www.zotero.org/

Zotero is a free, easy-to-use research tool that helps you gather and organize resources (whether bibliography or the full text of articles), and then lets you to annotate, organize, and share the results of your research. It includes the best parts of older reference manager software (like EndNote)—the ability to store full reference information in author, title, and publication fields and to export that as formatted references—and the best parts of modern software such as del.icio.us or iTunes, like the ability to sort, tag, and search in advanced ways. Using its unique ability to sense when you are viewing a book, article, or other resource on the web, Zotero will—on many major research sites—find and automatically save the full reference information for you in the correct fields. The 1.0 beta release of Zotero already provides advanced functionality for gathering, organizing, and scanning your research, as well as basic import/export capability and bibliographic formatting tools. Automatic updates to the software in the fall and winter of 2006-2007 will provide many more citation styles, the ability for Zotero to recognize even more online resources, even better support for importing and exporting entire collections, and integration with Microsoft Word and other word processors. And coming soon, Zotero users will be able to share their collections with other users, collaborate on research projects using Zotero, send their collections to other free web services (such as mapping or translation sites), and receive recommendations and feeds of new resources that might be of interest. In short, over the next year Zotero will expand from an already helpful browser extension into a full-fledged tool for digital research and communications. This has been added to the tools section of Research Resources Subject Tracer™ Information Blog. posted by Marcus | 4:58 AM
---


wikidPad
http://www.jhorman.org/wikidPad/

wikidPad is an open source Wiki-like notebook for storing your thoughts, ideas, todo lists, contacts, or anything else you can think of to write down. What makes wikidPad different from other notepad applications is the ease with which you can cross-link your information. Links in a wiki are created by typing in WikiWords. A WikiWord is any mixed case word typed into the editor. TodoList or JohnDoe are example WikiWords. The term wiki means "quick" in Hawaiian, and wikis are all about quickly linking your information together. Wikis are not a new concept, in fact there are many web based wiki servers available. wikidPad is a real-time wiki and is not a web server, or application server, or groupware solution. wikidPad is a standalone notepad like application, albeit notepad on steroids. wikidPad is like an IDE for your thoughts. This has been added to the tools section of Research Resources Subject Tracer™ Information Blog. posted by Marcus | 4:41 AM
---



Torpark



Torpark - Turn Any Internet Terminal Into a Secure Connection
http://torpark.nfshost.com/

This is the official Torpark homepage. Download Torpark and put it on a USB Flash keychain. Plug it into any internet terminal whether at home, school, or public. Run Torpark.exe and it will launch a Tor circuit connection, which creates an encrypted tunnel from your computer indirectly to a Tor exit computer, allowing you to surf the internet anonymously. Try Torpark; its small, portable, clean, open-source, free of spyware/adware, and free. This has been added to Privacy Resources Subject Tracer™ Information Blog. posted by Marcus | 4:24 AM
---



Worldmapper



Worldmapper
http://www.sasi.group.shef.ac.uk/worldmapper/

This website contains a large collection of maps (and associated information) that they are in the process of generating. Each map relates to a particular subject. Click on the 'Map Index' which gives thumbnail previews or 'Map Categories' which is classified to see the choice, and view a map and associated information. There is also a Site Map and Help page. The maps and data files cover 200 territories, mainly United Nation Member States plus a few others to include at least 99.95% of the world's population. For a map identifying them see the labelled territory map, and for a cartogram giving them all equal prominence see Appendix A (Areas Included). Further details about their names are given in Technical Notes for Land Area. Also shown on the maps are 62 other areas, mostly small islands, which do not have unique data but are assigned to and included in the data of the 200. For details see Appendix B (Islands Assigned to Territories). The maps presented on this website are equal area cartograms, otherwise known as density-equalising maps. The cartogram re-sizes each territory according to the variable being mapped. This has been added to the tools section of Research Resources Subject Tracer™ Information Blog. posted by Marcus | 4:19 AM
---


Saturday, October 07, 2006


The Software Patch
http://www.softwarepatch.com/

The newest patches to download are listed on the top of this page. A patch can be an upgrade (adding increased features), a bug fix, a new hardware driver or update to address new issues such as security or stability problems. The patches on this site have been categorised according to the type of software to which they will be applied. For example, to download a patch for Windows XP or Windows 2000, click the Windows button. The updates will appear sorted by operating system or company. This has been added to World Wide Web Reference Subject Tracer™ Information Blog. posted by Marcus | 4:58 AM
---


Sheet Music Archives
http://www.sheetmusicarchive.net/

The Sheet Music Archives is an internet classical music organization dedicated to retrieving public domain classical sheet music and putting it online free for public perusal and benefit. Here you will find over 10,000 pages of classical piano sheet music available for download! Simply click on the composer who interests you, select your desired piece, and download away! This has been added to Reference Resources Subject Tracer™ Information Blog. posted by Marcus | 4:46 AM
---



BlogMarks



BlogMarks
http://www.BlogMarks.net/

BlogMarks is a collaborative link management project based on sharing and key-word tagging. Build on a blog basis, BlogMarks is an open and free technology. Now, you can access your favorite URL's from any computer. And with BlogMarks, you share your favourite with other users. This has been added to the tools section of Research Resources Subject Tracer™ Information Blog. This has been added to the resource page of Bots, Blogs and News Aggregators presentation. posted by Marcus | 4:35 AM
---



Free Deep Links Article Directory



Free Deep Links Article Directory
http://www.FreeDeepLinks.com/

FreeDeepLinks.com's is a free article link directory. Writers and webmasters can contibute to the article directory, helping readers find articles on a wide variety of topics all across the Web. In exchange for contributing article links, the article owners receive free, non-reciprocal, deep links to any article page on their websites. In an effort to help readers find only article content in their areas of interest, home pages, sales pages, and other non-article pages are not permitted. This has been added to Deep Web Research Subject Tracer™ Information Blog. posted by Marcus | 4:04 AM
---


Friday, October 06, 2006



MetaBasis - Web Based Database for Bioinformatics Tools



MetaBasis: Web Based Database for Bioinformatics Tools
http://metabasis.bioacademy.gr/

A database (Basis) system accessible from the web for the effective management of metadata (Meta) concerning software tools and databases in the field of Bioinformatics. This excellent site has been added to Biological Informatics Subject Tracer™ Information Blog. posted by Marcus | 4:57 AM
---


International Journal of Security and Networks (IJSN)
http://www.inderscience.com/ijsn

International Journal of Security and Networks is a refereed publication which proposes and fosters discussion on, and dissemination of, network security related issues. IJSN provides a vehicle to help professionals, academics, researchers, developers, working in the field of wireless/wired network security to disseminate information and to learn from each other's work. Readership includes professionals, academics, researchers, and developers. posted by Marcus | 4:44 AM
---



TechCheatSheets.com



TechCheatSheets.com - Tech and Programming Check Sheets and Quick Reference Guides
http://techcheatsheets.com/

Tech Cheat Sheets is a collection of the best cheat sheets and quick reference guides on the web. Arranged by tags, you can subscribe to a feed for only the tags you want to monitor. Visitors can also give the listings 1-5 star ratings. This has been added to Tutorial Resources Subject Tracer™ Information Blog. posted by Marcus | 4:31 AM
---



BrowserCam



BrowserCam - Screen capture and Remote Access Service for Cross Platform Compatibility Testing
http://www.browsercam.com/

BrowserCam's Screen Capture Service lets you submit multiple URL's, choose the browsers and operating systems you want to see, and in about a minute returns screen captures of your webpage loaded in the different browsers and operating systems you selected. This has been added to Accessibility Resources Subject Tracer™ Information Blog. posted by Marcus | 4:21 AM
---


Thursday, October 05, 2006



Podcast Interview: What Is the Deep Web?



What is the deep Web?
http://feeds.feedburner.com/~r/WhatiscomItBuzzword-of-the-week/~3/32085666/what-is-deep-web.html

In this podcast from WhatIs.com, editor Alex Howard interviews Marcus Zillman, an expert in finding and retrieving deep Web content. Learn what the deep Web is, what kind of content exists there - and how you can start moving beyond Google to get much more from your research online. Listen on your PC or download to your favorite mobile media player: Download the podcast from the above URL. I enjoyed doing this interview with Alex Howard who is one of the Editors at WhatIs.com and referenced my Deep Web Research Subject Tracer™ Information Blog and number of times! posted by Marcus | 1:32 PM
---


Business Prediction Exchange
http://www.bizpredict.com/

Business Prediction Exchange is a market for predicting future events like the price of oil, whether MySpace will surpass Yahoo as the most visitied site on the Web, or whether Apple will come out with a WiFi-enabled iPod. Each event trades a stock. Anyone can sign up for free and receive 100,000 BizPredict dollars to start trading. You buy the stocks/events that you think are most likely to happen, and the resulting price corresponds to the probability that it will happen, according to the collective wisdom of the market. This has been added to Prediction Markets Subject Tracer™ Information Blog. This has been added to Information Futures Markets Subject Tracer™ Information Blog. posted by Marcus | 7:40 AM
---


Journal of Biomaterials Science, Polymer Edition
http://www.springerlink.com/content/1568-5624/

The Journal of Biomaterials Science, Polymer Edition publishes fundamental research on the proprties of polymeric biomaterials and the mechanisms of interaction between such biomaterials and living organisms, with attention being focused at the molecular and cellular levels. The journal publishes original research papers, short communications and review articles. The publication of this research is expected to contribute significantly to future progress in the practical applications of these substances. Biomaterials may be defined as materials which are used in contact with tissue, blood, cells, proteins and any other living substance. The Journal of Biomaterials Science, Polymer Edition, will deal with polymers, synthetic and natural, as the most versatile biomaterials, having wide-ranging applications in the pharmaceutical, biomedical and biological fields. For example, they may form the basis for tissue engineering and the development of artificial organs and non-thrombogenic materials, devices and systems for diagnosis and therapy, cell cultivation substrata, cell-sorters, membranes, adsorbents, biosensors and delivery systems for bioactive agents. The existing journals on biomaterials tend to publish papers which emphasize the applications of the science. The Journal of Biomaterials Science, Polymer Edition, seeks to redress the balance by providing an international forum primarily focused on fundamental biomaterials research. This has been added to Biological Informatics Subject Tracer™ Information Blog. posted by Marcus | 4:35 AM
---



All Things Web 2.0



All Things Web 2.0 Directory
http://www.allthingsweb2.com/

A very nice directory and site for the latest happenings and listing of over 2200 Web 2.0 applications in 125 categories. They have categories for voted best as well as most popular Web 2.0 applications. This has been added to World Wide Web Reference Subject Tracer™ Information Blog. posted by Marcus | 4:18 AM
---


Scirus - Science Specific Search Engine
http://www.scirus.com/

Scirus is the most comprehensive science-specific search engine on the Internet. Driven by the latest search engine technology, Scirus searches over 250 million science-specific Web pages, enabling you to quickly a) Pinpoint scientific, scholarly, technical and medical data on the Web, b) Find the latest reports, peer-reviewed articles, patents, pre prints and journals that other search engines miss, and c) Offer unique functionalities designed for scientists and researchers. Scirus has proved so successful at locating science-specific results on the Web that the Search Engine Watch Awards voted Scirus 'Best Specialty Search Engine' in 2001 and 2002 and 'Best Directory or Search Engine Website' WebAward from Web Marketing Association in 2004. This has been added to the tools section of Research Resources Subject Tracer™ Information Blog. posted by Marcus | 4:06 AM
---


Wednesday, October 04, 2006


Pentaho BI Project - Open Source Business Intelligence
http://www.pentaho.org/

The Pentaho BI Project provides enterprise-class reporting, analysis, dashboard, data mining and workflow capabilities that help organizations operate more efficiently and effectively. The software offers flexible deployment options that enable use as embeddable components, customized BI application solutions, and as a complete out-of-the-box, integrated BI platform. This has been added to Business Intelligence Resources Subject Tracer™ Information Blog. This has been added to Data Mining Resources Subject Tracer™ Information Blog. posted by Marcus | 4:53 AM
---


SEDA - Architecture for Highly-Concurrent Server Applications
http://www.eecs.harvard.edu/~mdw/proj/seda/

SEDA is an acronym for staged event-driven architecture, and decomposes a complex, event-driven application into a set of stages connected by queues. This design avoids the high overhead associated with thread-based concurrency models, and decouples event and thread scheduling from application logic. By performing admission control on each event queue, the service can be well-conditioned to load, preventing resources from being overcommitted when demand exceeds service capacity. SEDA employs dynamic control to automatically tune runtime parameters (such as the scheduling parameters of each stage), as well as to manage load, for example, by performing adaptive load shedding. Decomposing services into a set of stages also enables modularity and code reuse, as well as the development of debugging tools for complex event-driven applications. Their current prototype of a SEDA-based services platform is called Sandstorm. Sandstorm is implemented entirely in Java and uses the NBIO package to provide nonblocking I/O support. Support for the JDK 1.4 java.nio package is included as well. This has been added to World Wide Web Reference Subject Tracer™ Information Blog. posted by Marcus | 4:43 AM
---


Photo Blogs
http://www.Photoblogs.org/

Photoblogs.org is a resource designed to help people find all kinds of photoblogs. The mission of Photoblogs.org is to connect the audience to the photoblog, and to help the photoblogging community grow and evolve. This has been added to Bots, Blogs and News Aggregators resource pade. posted by Marcus | 4:22 AM
---



One-Step Portal for On-Line Genealogy



A One-Step Portal for On-Line Genealogy by Stephen P. Morse
http://stevemorse.org/

In the "old days" genealogical research was done by traveling great distances and then going through dusty archives or using microfilm readers. But the advent of the World Wide Web has changed that. Today much of the data useful to genealogists has been put on websites and can be accessed from the comfort of home. Unfortunately, many of these websites are not easy to use. And those that are don't always offer all the versatility that is possible. For that reason Steven Morse has created alternate ways of accessing some of these websites. In addition he has developed some of his own databases and programs to facilitate doing genealogical research. These are all collected together under what he calls the One-Step website. This has been added to Genealogy Resources Subject Tracer™ Information Blog. posted by Marcus | 4:08 AM
---


Tuesday, October 03, 2006



Science Research Portal



Science Research Portal
http://www.scienceresearch.com/

ScienceResearch.com™ is a free publicly available web portal allowing access to numerous scientific journals and public science databases. It allows students, teachers, professors, researchers, and the general public to access pertinent science information quickly and easily. This has been added to the tools section of Research Resources Subject Tracer™ Information Blog. This will be added to Academic and Scholar Search Engines and Sources White paper. This will be added to Academic Resources 2006 Internet MiniGuide. posted by Marcus | 4:59 AM
---


Medsite Journal Manager™
http://www.journalmanager.com/

Medsite Journal Manager™ makes it easy to monitor the world's leading medical literature through one convenient, online location. Journal Manager aggregates and organizes electronic tables-of-contents and abstracts from 25 journals you select from a National Library of Medicine™ database of 4,000+ titles. Other features include e-mail notification of new issues; a six-issue archive; and the ability to order full-text articles. This will be added to Healthcare Resources 2006 Internet MiniGuide. This has been added to Healthcare Resources Subject Tracer™ Information Blog. posted by Marcus | 4:46 AM
---


Law, Culture and the Humanities
http://lch.sagepub.com

Their mission is to publish high quality work at the intersection of scholarship on law, culture, and the humanities. All commentaries, articles and review essays are peer reviewed. They provide a publishing vehicle for scholars engaged in interdisciplinary, humanistically oriented legal scholarship. They publish a wide range of scholarship in legal history, legal theory and jurisprudence, law and cultural studies, law and literature, and legal hermeneutics. They encourage reflection on a broad range of text and media that will contribute to dialogue across and among fields about such issues as interpretation, identities and values, authority, obligation, speech, justice and power. posted by Marcus | 4:16 AM
---


Sakai Project
http://sakaiproject.org/

Sakai is an online Collaboration and Learning Environment. Many users of Sakai deploy it to support teaching and learning, ad hoc group collaboration, support for portfolios and research collaboration. Sakai is a free and open source product that is built and maintained by the Sakai community. Sakai's development model is called "Community Source" because many of the developers creating Sakai are drawn from the "community" of organizations that have adopted and are using Sakai. The Sakai community is actively developing new Sakai tools: IMS Common Cartridge, SCORM, blog tool, shared whiteboard, shared display, multipoint audio, multipoint audio, pod-casting, IMS Tool Interoperability, and others. This will be added to Education and Distance Learning Resources 2006 Internet MiniGuide. posted by Marcus | 4:06 AM
---


Monday, October 02, 2006


ExtremeTech - Deep Technology for Enthusiasts and Professionals
http://www.extremetech.com/

They are a thriving community of users and experts seeking to answer the unanswerable questions of technology. They dig deep into the subterranean depths of technological knowledge, digging up the most vital, behind-the-scenes tidbits that make any technocrats drool soda on his chips. To put it simply, they are a one-stop-shop for serious technological needs. Their writers spelunk into the abyss of the future in search of the real story behind what's out there today, and what will be out there tomorrow. posted by Marcus | 4:54 AM
---


Journal of Herbal Pharmacotherapy
http://www.haworthpress.com/store/product.asp?sku=J157

Offering peer-reviewed, scientifically based articles and original research, this journal contains information that will assist you in understanding herbal medications. The Journal of Herbal Pharmacotherapy (Now included in Index Medicus, MEDLINE, and PubMed!) provides you with sound and expert research and advice to help you offer patients the broadest information on the treatments available. Focusing on information that you can immediately use in your practice, the Journal of Herbal Pharmacotherapy allows patients to obtain effective and proven treatment information regarding their conditions. In each issue, you'll find information about herbal medicine in a variety of forms, including:

* case studies and reports;
* book and literature reviews;
* original research;
* clinical applications and applied science;
* editorials and commentaries on controversial issues;
* updates on legislative issues relating to herbal medicine.

Beginning with Volume 3, each edition of the Journal of Herbal Pharmacotherapy now includes a monograph from NATURAL STANDARD, a multidisciplinary research collaboration which employs evidence-based criteria to analyze complimentary therapies and create decision-support materials for clinicians and patients. International in scope, the Journal of Herbal Pharmacotherapy fills an important niche in addressing a variety of individuals, including pharmacists, physicians, and nurses. Unlike other publications, it addresses basic and applied research and makes it easier for clinicians to translate data into applied medicine. posted by Marcus | 4:37 AM
---

DHS Data Mining Techniques Paper

Survey of DHS Data Mining Activities - Office of Information Technology
http://snipurl.com/wgff

Paper Executive Summary:

We surveyed the Department of Homeland Security (DHS) to identify and describe data mining activities used to support the counterterrorism mission. Data mining and advanced analytics are evolving technologies that assist in the discovery of patterns and relationships from vast quantities of data. Data mining employs techniques from statistics, machine learning, database management, and visualization. These techniques aid the work of analysts, agents, and investigators and provide knowledge in a manner that aids and informs decision-makers.

We identified 12 systems and capabilities that DHS personnel use to perform data mining activities to support DHS' mission of counterterrorism. Nine systems are operational and three systems are under development. While these data mining activities may perform various processes, we categorized and arranged our descriptions in a way that describes selected data mining processes and tools ranging from basic to advanced analytical tasks. The categories include expert systems, association processes, threat and risk assessment tools, collaboration and visualization processes, and advanced analytics.

This has been added to Data Mining Resources Subject Tracer™ Information Blog. posted by Marcus | 4:16 AM
---


Letters in Mathematical Physics: A Journal for the Rapid Dissemination of
Short Contributions in the Field of Mathematical Physics
http://www.springerlink.com/content/1573-0530/

The aim of Letters in Mathematical Physics is to present to the specialised reader (from the level of graduate student upwards) important new developments in the area of mathematical physics. The journal is a vehicle for the rapid communication of short contributions and contains letters and, occasionally, short review articles and research projects in the fields of: modern group theory and applications to physics; quantum-field theory; mathematical models for physical systems; classical, quantum and statistical mechanics; relativity and gravitation, etc. It contains, in addition, important contributions to modern mathematics in such fields as functional analysis, differential geometry, algebra, topology, etc., which have a potential physical application, and important developments in theoretical physics which have potential mathematical impact. posted by Marcus | 4:03 AM
---